We can
Complex services for your business. Only individual approach. Harmonious Design and advanced solutions.
Project planning

Data collection and systematization for the project, prototypes development, requirements list

More

Project planning

Web-design

Modern trend design in accordance to the tasks of your project

More

Web-design

Development

Programming, project conception engineering, integration – projects of any complexity

More

Development
Support

Content-support, hosting, follow-on revision and restart of websites

More

Support

Outsourcing

Development services for web-studios, start-ups, IT companies

More

Outsourcing

Evaluation

In-depth product study in competitive environment of internet

More

Evaluation
The process of development
Task definition

Evaluation

Project planning

Development

Conclusion
1. Task definition Any development starts with discussion. First of all we figure out the issues. We discuss the goal, set tasks. It is essential to understand the project result.
2. Evaluation This is a stage of subtotal. We study the project details. After that we epitomize the information and prepare project documentation. It will be extensively used in project development.
3. Project planning Primary information is provided. We start the search of decisions. We suggest the ideas, discuss the conceptions. The result of this is clear understanding of the future product type.
4. Development We start to bring ideas to life. The task solution starts to attain its final form. The active collaboration of our team and the client always allows achieving necessary result.
5. Conclusion fter the stage of computing we thoroughly test the final product. We check the efficiency of the implementation of our ideas. We always receive the desired result!
Feedback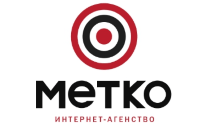 Moroz Pavel Dmitrievich
METKO, CEO
We worked together and keep working now with WeCan IT on several different projects, of implementing tasks of different difficulty levels. At the moment WeCan IT company provides technical support for our several sites. In all cases, we received timely feedback and answers for the questions. Developers are responsible for their work and are always ready to offer the optimal solution for the problem. They work with non-standard tasks creatively and think outside the box. We will definitely contact WeCan IT and recommend it to our friends and colleagues. We recommend the WeCan IT team as developers who can find solutions to non-standard problems, taking into account all the possible pitfalls.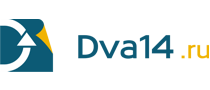 Rybolovlev Egor Yurevich
Dva14, technical director
We have been cooperating with WeCan IT for more than 2 years and this is one of our longest relationships. There are no unsolvable tasks for them. The quality of execution of any task, whether it is layout or development of a complex module, is always the best. In many ways, WeCan IT is the successful selection of the main development contractor for our projects.

Arkhipov Ivan
GPO-SNAB, sales engineer
It was necessary to create a new site and mobile version completely. The team quickly resolved all issues. We acted by the terms of reference, but in the process of development there were clarifications and additions on our part. Everything has been taken into account.
We want to note an individual approach and patient explanation of all issues. We are cooperating now. In the near future, we are planning to develop a new resource. We constantly recommend you to everyone. People often ask - who created such a good site for you? Nice to deal with you!

Balakin Dmitry Alexandrovich
Terra-GSM, director
We are engaged in retail and wholesale of spare parts and fashion accessories for gadgets. We have been cooperating with WeCan IT for a long time and already evaluated the quality of their work on our own experience. The features of company employees are their attention to details, responsibility and professionalism.
Deadlines that were negotiated with the programmers are met immaculately, often work was done well before the agreed deadline. All our questions and needs are considered carefully, the guys are always ready to offer alternatives and optimal solutions to the problem. The company keeps abreast of highest standart, uses modern methods and technologies, as well as the highest standards of service.

Christina Pustovit
Promoatlas, CEO
The company WeCan IT is our regular partner in several Internet projects. For all the time of cooperation, the company's developers have established themselves as responsible, attentive and competent specialists. All changes and suggestions were taken into account and made quickly, requests for improvements were met with understanding and implemented on time. Thanks to the work of the company, we were able to significantly optimize existing and add new functionality to our project. We look forward to further productive cooperation.

Anton Beloev
Project Manager
I have been working with guys for more than three years. Together we developed two difficult-to-perform online stores. I am glad for once met WeCan IT, because finally everything became clear, promises were fulfilled, tasks were completed. It is rare in outsourcing. And of course, I really appreciate the guys who do not formally relate to the tasks, but offer optimal solutions, go to meet in controversial situations and are always in touch.

Sasha Skolkov
Sila Vetra Managing Partner
When we contacted WeCan IT, we needed to create own system for signing up for trainings and traveling "Wind Force". None of the ready-made services suited us, because in our industry there are quite a few uncharacteristic features. I liked that without having a technical director in our team, we were able to turn our poorly formulated needs into a clear specification, and all thanks to the WeCan IT team. Additionally, these guys are working very fast, and by the next season, we had the necessary software ready. I recommend this company to friends who also face similar tasks that do not have ready-made solutions, and now I continue with WeCan IT the development of software for the company and improve the already created one from the perspective of accumulated experience.
http://jet-studio.ru/
Digital Agency JET
We have been cooperating with WeCan IT for several years. We worked together on several projects. Guys helped us to implement systems for processing and paying for orders, integration with external services, and performed many other various tasks. It should be noted that developers know their job perfectly, can always offer the best solution to the problem, and they approach creatively to non-standard tasks, having their own fresh vision. In addition, programmers were always in touch if we had questions, never left us without technical support. Feels like that they approached this matter with responsibility and loving their profession. We have no complaints to the result of the work; everything was done with a bang. WeCan IT can really be advised as professionals in their field.